Main Content Starts Here, tab to start navigating
True West Brewery | Brewpub in Acton, MA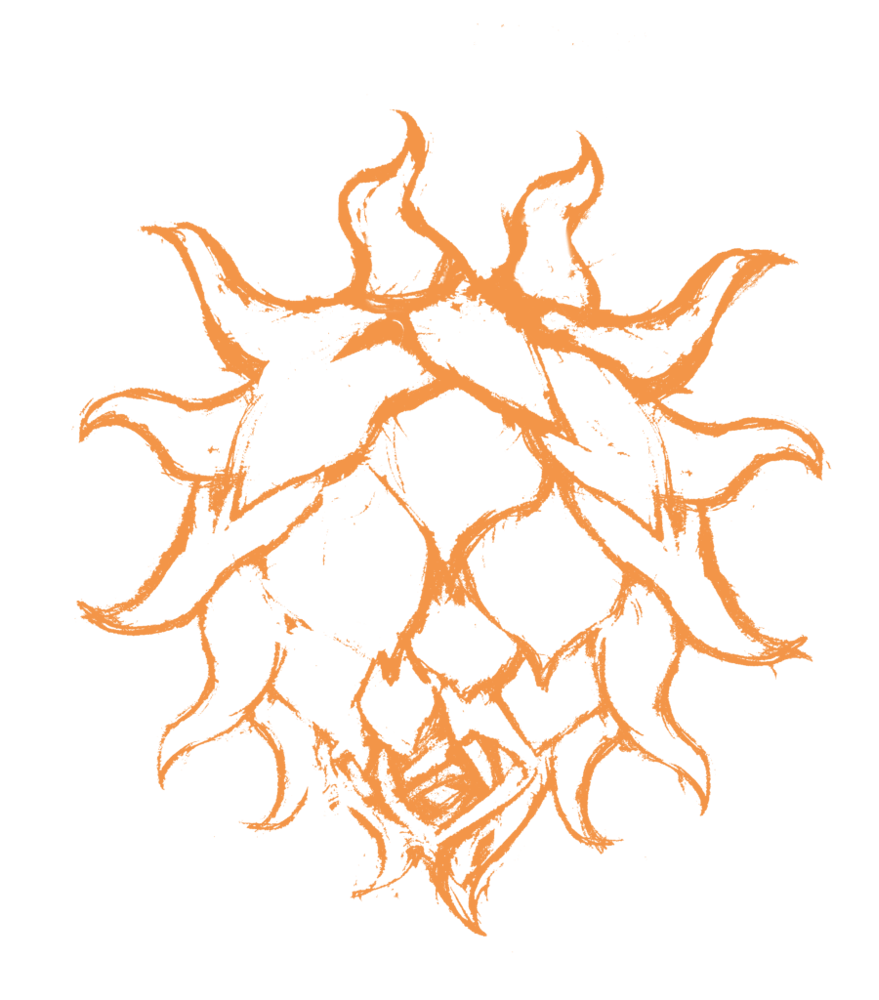 Slide 1 of 3
Slide 2 of 3
Slide 3 of 3
WELCOME TO TRUE WEST BREWING
Book With Us Directly Below
Local Tastes Better
Handcrafted every day. We source as local as possible, using many of our local farmers, fishermen, and producers. Local tastes better. Our scratch kitchen makes everything from scratch, and produces fun, adventurous cuisine that is delicious and approachable. We look forward to seeing you soon!
Executive Chef: Jonathan Gilman
Place Online Order Seasonal Menu Seasonal Gluten Free Menu

VILLAGE BREWING
We brew our beer with, hops, grains, water, and sunlight!
Yes, we said sunlight. We are lucky to be members of the West Acton Villageworks community where our solar array produces over 160,000 kwh of electricity annually. This solar energy is used to power all of the common areas in the Villageworks complex and our brewers get to use their SHARE to power our chiller, pumps, compressors, lights, control units, basically everything that lives within the four walls of the brewery itself (not the entire True West Restaurant). Villageworks and our brewery is covered with over 100 solar panels that work daily to transform golden sunshine into beer!
Learn more about Villageworks and our sustainability initiative here!
See how our solar array is performing today!
Visit the brewery to see our 100% American custom-made brewing equipment by Tigpro Stainless Fabrication in Portland, Maine. Take a tour or watch through the large windows as Todd brews on our 10 barrel brewhouse. And of course, have a pint – directly from our serving tanks to your glass.
Head Brewer: Todd Charbonneau

True West Private Parties provides handcrafted events for all occasions. Let our shared venue, The Gallery at Villageworks, be the modern, elegant backdrop for your next event. With a focus on delicious food and award-winning craft brews, True West is here to make your next event a memorable one for you and your guests.
For more information about our event space, please visit www.galleryatvw.com.
For more information about TWEC, please follow the yellow brick box to the right…
local, community, & non-profits
rehearsal dinners & wedding receptions
corporate functions & holiday parties
social mixers & networking mingles
fundraisers & brand launches
beer & wine dinners & tastings
anniversaries & birthdays
bridal & baby showers
bar & bat mitzvahs
For all inquiries, please fill out the form below and we'll be in touch soon.


TRUE WEST PONDER PUB TRIVIA
EVERY TUESDAY: 7-9PM IN THE TAPROOM
The Taproom Bar is open for full service!


What is True West Ponder Pub Trivia?
True West Ponder Pub Trivia is a live hosted knowledge based event played in bars and restaurants all over the country. Get your team, (up to 6 max) to True West to test your skill at an assortment of trivia questions, from Anatomy to Literature, Movies to History, Sports to Science.
Format:
Our unique format makes the game more exciting than most. We combine the strategy of wagering points, with the need for cleverness for our bonus rounds.This is not just 50, 60, or 70 questions asked in a row and whoever has the highest score wins. True West Ponder Trivia involves strategy, which helps keep new teams winning each week.
Play in teams of up to six or by yourself if you're some kind of savant.
If you want to play but don't have a team, come anyway. We can usually get single players recruited onto an existing team.
Winning teams get street cred, bar cash, and other prizes. Bonus Questions for free pints are sprinkled throughout the quiz.
You don't have to be a trivia God to enjoy the quiz. Since you're playing on a team, the collective knowledge base makes for more fun, less pressure. It's not final friggin' Jeopardy.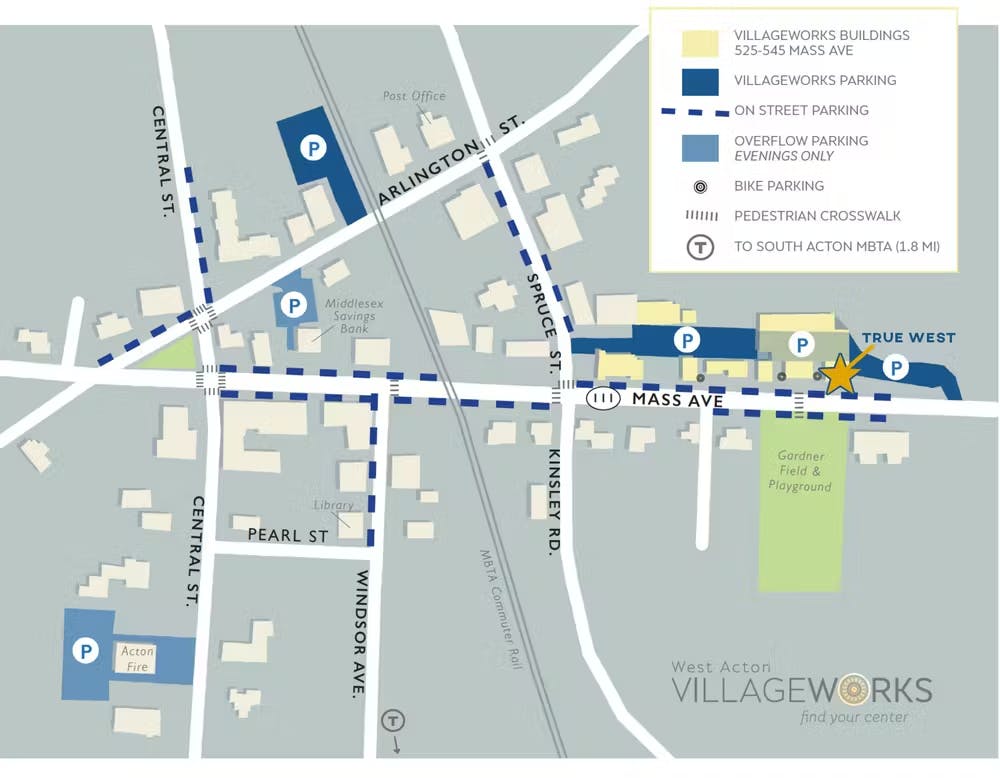 BY FOOT. Villageworks is served by sidewalks, crosswalks, and footpaths connecting to village businesses, schools, and the surrounding residential neighborhoods.
BY BIKE. Bicycle parking is located directly outside of the brewery front doors, as well as beside our neighbor, Acton Coffee House an in the courtyards at 525 Mass Ave, and at 541 Mass Ave between Twin Seafood and The Acton Montessori School.
BY TRAIN. The MBTA Commuter Rail (North Station – Fitchburg Line) stops locally at the S. Acton train station, which offers bike lockers. Villageworks is a 10-min bike ride from the train station. The Town of Acton also operates a shuttle service during commuter hours between the train station and West Acton Village.
BY BUS. The Cross Acton Transit (CAT) shuttle bus circulates Acton throughout the day on a regular schedule and route with a stop in West Acton Village. Visit the CAT website for schedule times, route information, and real-time shuttle tracking: crossactontransit.com
BY CAR. Dedicated Off-street Parking. Villageworks has two dedicated lots for the use of Villageworks employees and patrons.
MASS AVE/SPRUCE ST LOT: Free off-street parking is available behind and beneath Villageworks. This parking lot is accessible from the Mass Ave entrance located east of 525 Mass Ave, and the Spruce Street entrance directly behind 543 Mass Ave (a former church).
ARLINGTON ST LOT: Additional free off-street parking is available at our second parking lot a short walk from Villageworks, around the corner at 251 Arlington St behind the blue building. Please refer to the map above for the specific location.
ON STREET PARKING. Free on-street parking exists on both sides of Mass Ave, as well as side streets such as Spruce St, Windsor Ave, and parts of Central St and Arlington St. For weekday visits under two-hours, please utilize available on-street parking. There are no evening on-street parking time restrictions, and all on-street parking connects to VIllageworks via fully connected sidewalks. Please refer to the map above for specific on-street parking locations.
EVENT OVERFLOW PARKING. For evening and weekend events during non-business hours, event overflow parking is available in the municipal lot behind the West Acton Fire Station on Central St, and at Middlesex Savings Bank (accessed from Arlington St). Please refer to the map above for specific locations. Thank you to our friends at Middlesex Savings for granting use of their lot during non-business hours.
ADA ACCESS. ADA accessible parking is located in the rear parking lot behind and beneath Villageworks. An elevator provides direct access to the Mass Ave sidewalks and the upper level of 525 Mass Ave. There is additional ADA accessible parking on Mass Ave in front of 537 Mass Ave (Acton Montessori School), and directly across the street from 525 Mass Ave at Gardner Field playground. Please cross Mass Ave at the signalized crosswalk that leads into the lobby of 525 Mass Ave.



Contact Us
Send us a message and we'll get back to you as soon as possible. You can also reach us by phone at (978) 206-1600. Looking forward to hearing from you.